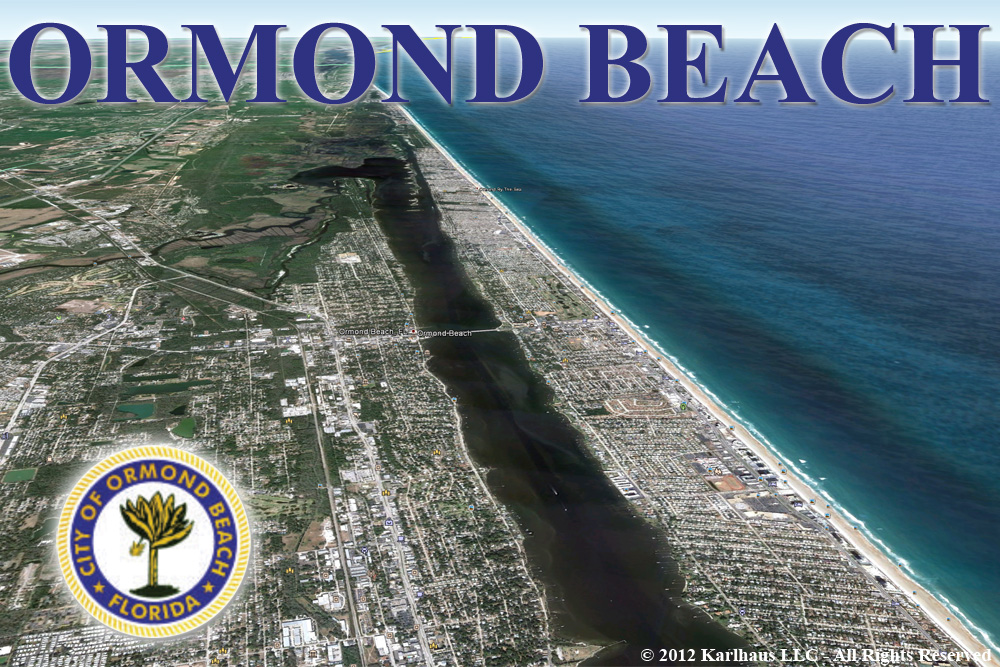 The City of Ormond Beach is located north of Daytona Beach. With its hard, white beach, Ormond became popular for the wealthy seeking relief from northern winters during the Floridian boom in tourism after the Civil War. The St. Johns & Halifax Railroad arrived in 1886, and the first bridge across the Halifax River was built in 1887. John Anderson and James Downing Price opened the Ormond Hotel on January 1, 1888. Henry Flagler bought the hotel in 1890 and expanded it to accommodate 600 guests. It would be one in a series of Gilded Age hotels catering to passengers aboard his Florida East Coast Railway, which had purchased the St. Johns & Halifax Railroad. Once a well-known landmark which was listed on the National Register of Historic Places in 1980, the hotel was razed in 1992.
One of Flagler's guests at the Ormond Hotel was his former business partner at the Standard Oil Company. John D. Rockefeller arrived in 1914, and after four seasons at the hotel bought an estate called The Casements. It would be Rockefeller's winter home during the latter part of his life.
Today, also called "The birthplace of speed" due to NASCAR's roots, Ormond Beach offers a first-class resort experience without sacrificing its small-town grace. It also allows easy access to busier nearby destinations such as next-door neighbor Daytona Beach or, just more than an hour away, Orlando. Bordered by I-95 on the west, the Atlantic Ocean on the east, and home to numerous rivers, lakes and springs, Ormond Beach is an ideal location for a myriad of water activities. Visitors can also enjoy a variety of cultural and recreational events offered throughout the year – and the pleasures of its historic downtown Main Street.